Dubai is a great place to live in that also offers ultra-luxurious amenities to its residents. The place isn't only ideal for adventure lovers, but also for businessmen looking for great business deals in the area. It also comprises high-end shopping centers, educational institutions, health centers, and just name it. The place also getting popularity due to its astonishing real estate market that is growing and progressing rapidly. No matter you want to buy a luxurious apartment or a villa, But Dubai never disappoints you and offers you amazing deals that you always want to get. Here are top 5 fanciest villa communities which are no less than a heaven for luxurious villa lovers.
1. Emirates Hills
It's the most luxurious place in Dubai that is also known as "Beverly Hills of Dubai". Lush green location and awe-inspiring serene make it the also choice of nature lovers. Exotic plants, parks, swimming pools, shopping centers are some distinguishing amenities of Emirates Hills, but the facilities never stop here as the place has also a beautiful golf club name as Montgomerie Golf Course that is the largest golf course in the Middle East.
The place is ideal for families as if offers 24-hours security service to its residents and also gives them an opportunity to design and build their villas as per their desire. Sizes of the villas vary from 12, 000 sq. ft. to 77, 000 sq. ft. that is more than enough to design a spacious villa.
2. Al Barari
Al Barari is also known as the green community of Dubai. 60% area of Al Barari is composed of green places while every villa also has its own garden. In parks and homes, you can also find exotic plants and trees everywhere. Waterways, lakes, and lush green grass are some awe-inspiring features the place offers to nature lovers.
Al Barari not only offers peaceful and hygienic environment to its residents, but also offers ease in commute as its situated on Emirates Road that is at the edge of Dubailand. Dubailnd is not far from the main city, but also not close enough to city traffic. From shopping centers to fitness centers and from coffee shops to playgrounds, you find everything here. The place has 330 villas altogether which have 5 to 7 bedrooms.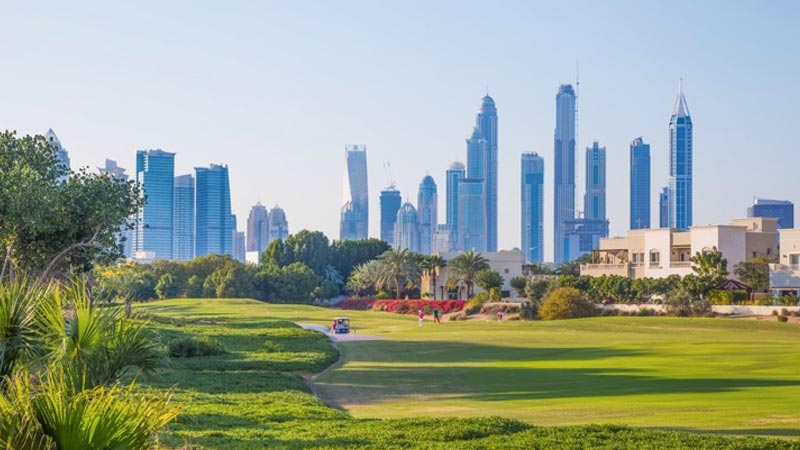 3. Jumeirah Island
The community is also closer to Dubai Marina that is the most popular place in Dubai. Nakheel properties developed the community and ensured to provide every amenity to the residents. An artificial lake is surroundby villas and adds value to the beauty of the community. Villas are present in the form of clusters and every villa illustrates the awe-inspiring architecture, beautiful interior, and stunning exterior also.
The beauty of the place is second to none due to the greenery, swimming pools, and country gardens. The place offers lavish living facilities to residents that also include waterfalls, squash courts, playgrounds, recreation centers, and restaurants. Every cluster comprises 16 villas and every villa reflects a unique architecture. Oasis, Islamic, European, and Mediterranean are four types of cultures showcased by Jumeirah Island villas.    
4. Arabian Ranches
Arabian Ranches is a peaceful community in Dubai situated away from the hustle and bustle of the city. It was the first project of Emaar Builders that is a renowned construction company in Dubai and known for its outstanding work. Arabian Ranches is an outstanding community that offers all high-end facilities to its residents.
It also gives countless reasons to invest in a villa including tennis courts, playgrounds, Dubai Polo Club, restaurants, spas, shopping centers, supermarkets, private schools, and spas. 2 to 4 bedroom villas are present in Arabian Ranches which are beautifully designed and built.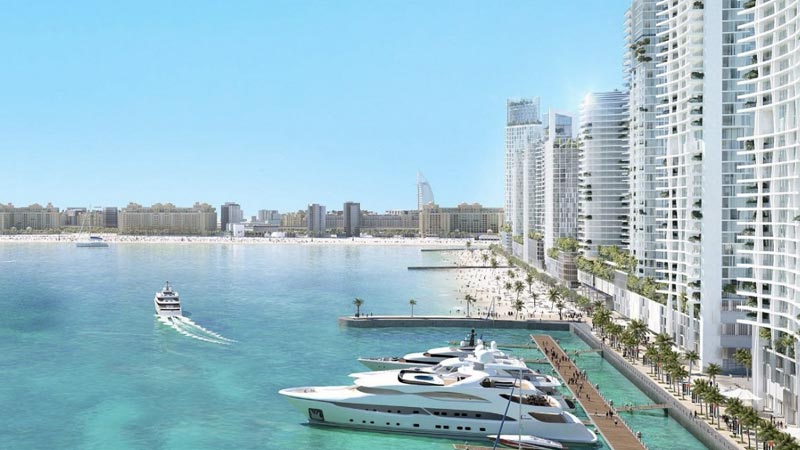 5. Palm Jumeirah
Palm Jumeirah is the poshest area on Dubai that has a palm like shape. In the trunk of the palm, you find several luxurious villas abound of beauty and living amenities.
Families can enjoy quality time together without worry about privacy. To ensure a similarity in all villas, the interior of the houses has three color schemes while they can also choose marble or wood tiles to endure uniformity factor. 3-7 bedroom villas are present here which size ranging 6, 500 sq. ft. area that is enough for both small and big families. The beauty, architecture, and living amenities of the villas prove Palm Jumeirah a second to none investment place.