Whenever one decides to buy a new mattress, one initially thinks it's an easy task. However, when one goes for actual mattress shopping in a retail store for mattress shopping, one can spend countless hours. It is because various types of mattresses are available in the market, such as memory foam or latex foam.
There is a mattress with cooling technology; other kinds of mattresses available in the market are mattresses in a box and mattresses in a bag.
But you don't have to worry, as we will make your task easy by describing the characteristics and listing the various merits of mattresses in a box.A mattress in a box uses memory foam and is in airtight packaging inside a custom bag. It starts expanding as one opens the packaging. It keeps expanding until it gets its whole level of comfort.
Mattress in a box is the latest trend in Canada's bedding industry. This new trend has changed the way Canadians buy mattresses. The concept of a mattress in a box is clear. A compact box delivers a tight, rolled-up mattress to your doorstep. Once you receive the box, you unroll the mattress and allow it to extend to its full size, usually taking a few hours.
One of the most significant benefits of a mattress in a box is the comfort factor. It stops the need to visit a brick-and-mortar store to buy a mattress, as you can order it online and have it available at your doorstep. It is beneficial for those who live in rural areas or have a busy schedule.
Moreover, a mattress in a box is generally more affordable than traditional mattresses. Companies make them with more irregular materials and find them easier to manufacture, which makes them more cost-effective. Companies pass on the savings to consumers, which makes it an appealing option for those on a budget.
Another benefit of a mattress in a box is that manufacturers often make it with eco-friendly materials, such as organic cotton or bamboo, making it a more sustainable choice for environmentally aware people.
Overall, the rise of the mattress-in-a-box trend in Canada has disrupted the traditional mattress industry, showing consumers a convenient, affordable, and sustainable alternative to traditional mattresses.
Different types of Mattress:
First of all, you think that how does a foam mattress gets fit in a huge box. A mattress inside a box might include a diverse variety of mattresses such as luft mattress, nectar mattress, bare mattress, and dream cloud mattress. Each of the above-mentioned mattresses has its own characteristics as mentioned below.
Luft Mattress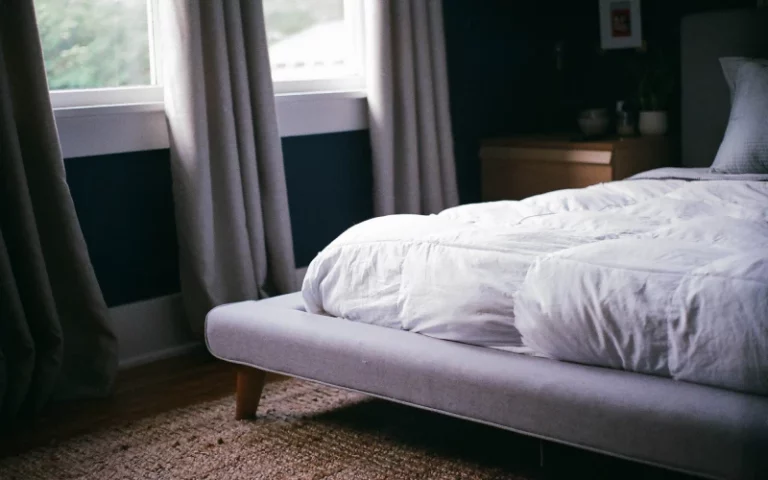 This is a high-quality high mattress that is available with diverse firmness options ranging from medium soft to firm. However, this mattress is quite heavy and is difficult to move.
Luft mattress is a premium-quality, high-performance mattress created to provide a relaxing and restful sleep experience. Made in the USA using top-quality materials, it is engineer to deliver exceptional support, pressure relief, and temperature limitation.
Luft mattresses come in different models to suit different sleeping preferences, including the popular Hybrid and Memory Foam models. The Hybrid model incorporates the support of pocketed coils with the comfort of foam layers, while the Memory Foam model delivers a plush, contouring feel.
One of the standout elements of Luft mattresses is their adjustable firmness. The mattresses come with convertible comfort layers that allow you to customize the feel of your mattress to your preference.
Luft mattresses are also create with durability in mind and come with a 10-year warranty to protect your investment. The mattresses are also hypoallergenic and made with CertiPUR-US-certified materials, making them a beneficial choice for those with allergies or sensitivities.
Overall, Luft mattresses are a premium-quality choice for those looking for a relaxing, customizable, and durable mattress. They are a perfect choice for anyone who wants to support in their sleep and wake up feeling refreshed and rejuvenated.
Nectar Mattress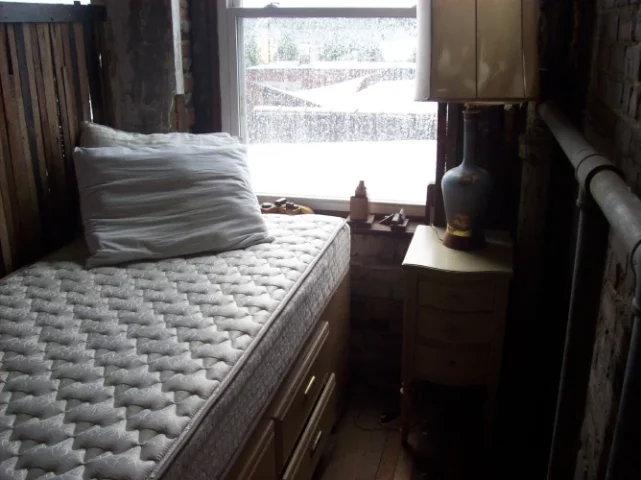 Nectar mattress is high-density memory foam. It is design in a way that it bounces back to the original shape while moving and sleeping. The bounce-back characteristic of a nectar mattress makes it easy to compress and roll the mattress.
Nectar mattress is a highly-rated memory foam mattress with outstanding comfort and support. The mattress is create to provide pressure relief and spinal alignment, ensuring a relaxing sleep experience. The mattress features multiple layers of memory foam, including a gel-infused layer that controls temperature and helps disperse heat. It also comes with a removable, washable cover for effortless maintenance. Nectar mattress has a Forever Warranty that ensures the mattress lasts as long as you own it. It also comes with a 365-night sleep trial, permitting you to try the mattress in the convenience of your home before committing.
Bear Mattress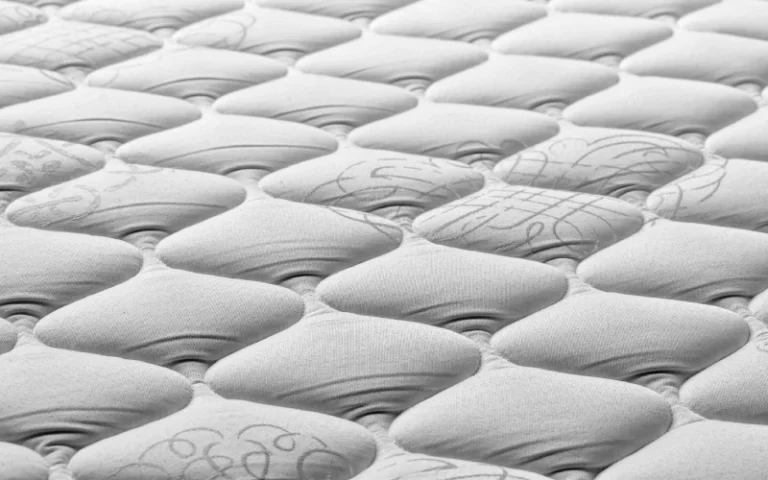 Bear Mattress is a premium foam mattress design for active people who require a good night's sleep to perform at their best. It features graphite gel-infused memory foam, delivering exceptional pressure relief and keeping you cool overnight. The mattress also has responsive foam that shapes your body and offers excellent support. The Celliant cover of the Bear Mattress is create to improve oxygenation and circulation, which allows you to recover faster and wake up feeling refreshed. The Bear Mattress comes with a 100-night risk-free trial and a 10-year warranty. It's perfect for athletes, fitness enthusiasts, and anyone who values a good night's sleep.
Dream-cloud Mattress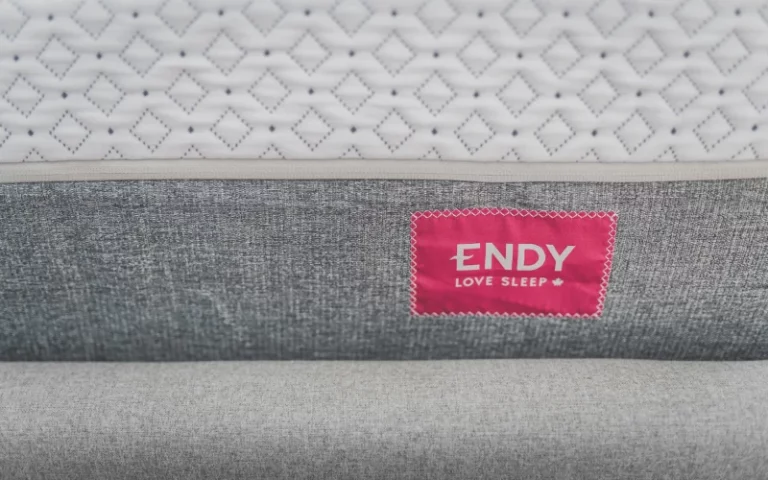 This is a durable and thick mattress; it used memory foam and coil. The top of this mattress is create of two different layers of comfort foam. Click here for recommendations of mattress in a box to purchase in Canada.
Dream-cloud is a luxury hybrid mattress that offers exceptional comfort and support. Manufacturers craft it with premium materials such as gel-infused memory foam, natural latex, and individually wrapped coils. These materials combine to deliver superior pressure relief and spinal alignment. The Dream-cloud mattress has a Euro top cover that provides a plush, comfortable feel and regulates temperature. The mattress's medium-firm feel makes it suitable for different sleeping selections. The Dream-cloud mattress comes with a 365-night sleep trial and a lifetime warranty, making it an excellent investment for anyone looking for a comfortable and durable mattress.
Some of the merits of a mattress in a box are mentioned below: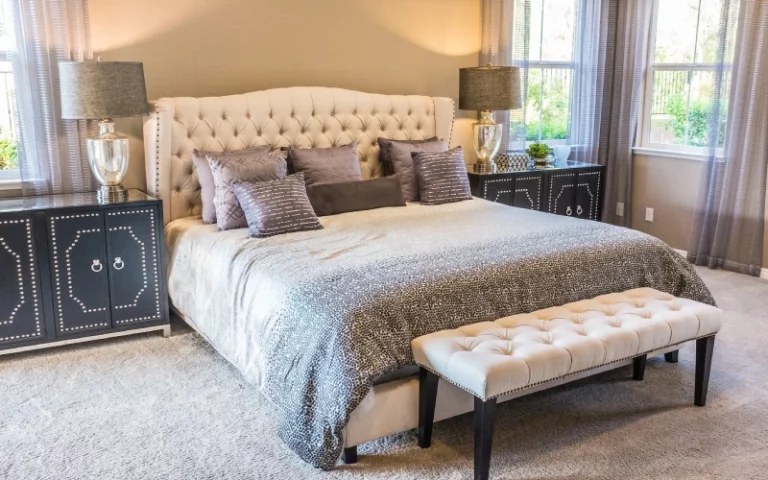 Trial
Some brands of mattresses offer a sleep trial so that the customers can test whether or not the newly bought mattress is comfortable.
Comfortable
Because of the comfort level of this mattress, it is also known as a luxury mattress. This mattress is comfortable, especially for spouse.
Customer Service
Brands that deliver mattresses in a box offer excellent customer service that is easily available to help and support.
Worthwhile
The mattress in a box is cost-effective as they are available at the affordable price range.
Light Weight
As compared to a traditional mattress, a mattress in a box is lightweight and can be easily moved around the house at your convenience.
Compact
A mattress is a box that is more compact, especially when it is compare with a traditional mattress. The frame of the box mattress is smaller; as a result, you can have more open space in your bedroom or a living room.
Easy Returns
Most of the brands that offer a mattress in a box has a customer-friendly return policy.
Demerits of a Mattress in a Box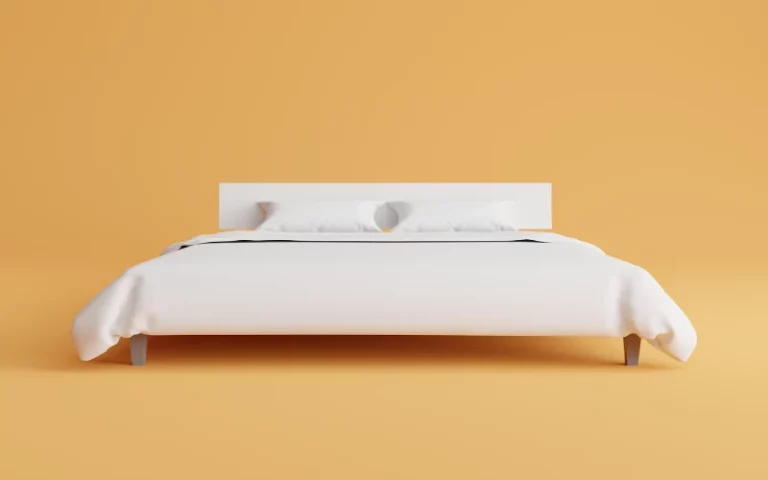 While the mattress in a box has become a famous option for many people due to its comfort and affordability, there are also some demerits to consider.
One of the primary disadvantages is that it may offer a distinct level of support and durability from traditional mattresses. The compressed and rolled nature of the mattress may force it to wear out more quickly than other mattresses, leading to fading and reduced comfort over time.
Another issue is that some people may find the initial off-gassing odor from the foam to be unpleasant. It can be challenging for those with allergies or sensitivities to certain chemicals.
Finally, some people prefer the experience of shopping for and testing mattresses in-store instead of buying a mattress online without trying it first.
Some of the box mattress brands also pass the box mattress to the customer for a few days to air out. Overall we can see that the merits of a box mattress rule out the demerits. Thus you can easily take a decision to buy the box mattress as it has more merits than demerits.
Frequently Asked Questions
What is a mattress in a box?
A mattress in a box is a type of mattress that is compressed, rolled, and shipped in a box. It is typically made of foam or a combination of foam and other materials.
Are mattress in a box mattresses good?
Yes, mattress in a box mattresses can be good. They offer convenience and affordability, and many people find them comfortable and supportive. However, they may not be as durable or supportive as traditional mattresses, and some people may prefer the experience of testing mattresses in-store.
How long does a mattress in a box take to expand?
Most mattress in a box mattresses take between 24 and 72 hours to fully expand and reach their full size and shape. However, some may take longer, and it's important to follow the manufacturer's instructions for unpacking and setting up the mattress.
Can I return a mattress in a box?
Yes, most mattress in a box companies offer a trial period during which you can return the mattress for a full refund if you are not satisfied. Be sure to read the terms and conditions of the trial period before purchasing.
Are mattress in a box mattresses eco-friendly?
Some mattress in a box mattresses are made with eco-friendly materials, such as organic cotton or bamboo. However, not all mattress in a box mattresses are eco-friendly, so it's important to do your research and choose a mattress that meets your environmental values.