Fleet management involves handling the operations of vehicles that form a fleet. It is a vital pillar that supports organizations involved in cargo shipment, transportation, and delivery services.
Whether the organization has a fleet of large and heavy trucks or small cars and cabs, the tasks of a fleet manager usually revolve around the following.
Alignment of resources and vehicles
Resource capability building
Creating routing and navigation charts for the timely delivery of products
Devising ways to optimize the utilization of resources
The trucking industry growth in the last few decades has called for immediate action to undertake fleet management as a responsible and crucial part of the industry.
Suffice to say, a fleet with multiple operating vehicles requires managers. To assist managers in carrying out their tasks as seamlessly as possible, companies must invest in fleet management software.
From the planning of the routes to the point of delivery, the highly advanced software can manage a series of tasks.
In this article, we discuss some well-researched and practical approaches for the better management of your fleet.
10 Easy Ways To Manage Your Fleet Using Fleet Management Software
A complete fleet management program involves optimizing, evaluating, and tracking every element of the fleet.
This encompasses managing costs, recruiting new staff and fleet operators, reinstating the set rules, key performance indicators, and working on training and development activities for employees.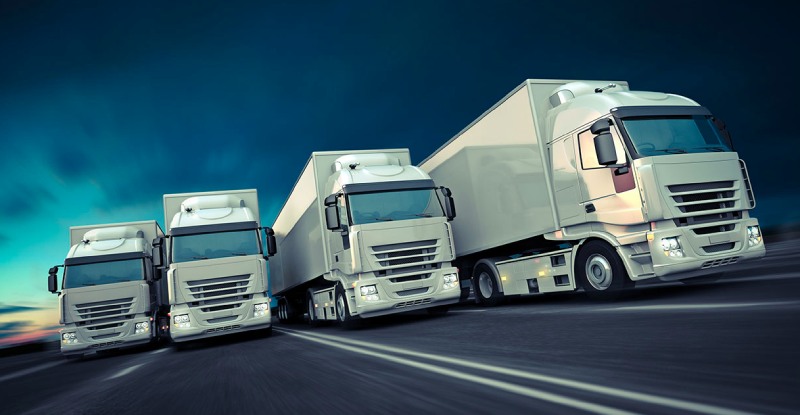 The program can also touch upon the points related to mitigation of risks and defining operational activities at a glance.
Some of the benefits provided by the fleet management software are listed below:
Resource Management
After inputting the resource details, vehicle information, and delivery address, the software can find the best possible routes to avoid bad weather. It also to avoid the traffic jams, and weather-related calamities.
This will be useful in optimizing delivery timings and giving customers exact details about the status of their consignment.
Increasing Fuel Efficiency
Fuel cost is the second biggest contributor to the operational costs of the fleet after vehicle depreciation.
As far as increasing fuel efficiency goes, it's necessary to find quick routes without obstructions and bad weather conditions.
Fleet management software can cut through convoluted paths and enable dispatchers to find the safest and fastest route to the destination, thus conserving fuel and reducing the operational costs of the fleet.
Though it might not be the first criterion that comes to mind, buying fuel-efficient vehicles can also have a big impact.
Avoid Large Paperwork
The fleet management industry is largely based on physical documentation. But as the business grows, it can be cumbersome to manage the paperwork.
With documents all over the place, it's also easy to lose important paperwork and run into some administrative roadblocks as a result.
To avoid dependency on physical documents, one can install fleet management software. Aside from easy access thanks to cloud-based storage, it's also a neater and more organized way of keeping files.
Hire Qualified Drivers
As a fleet manager, you must hire experienced and qualified drivers pretty early on for uninterrupted services.
While selecting the fleet operating staff, one should look for any kind of indication of poor working habits or criminal records.
But checking and verifying the legal credentials of drivers is a lengthy and time-consuming process, which is why a management software program can automate it for you.
The tool will check and automatically capture driver-related data such as a driving license, medical certificate, and previous driving records. This way, you can make the correct hiring decisions without a hitch.
Risk Mitigation Training for Drivers
Amid running from one place to another to deliver packages, drivers can land up in accidents or collisions. However, in most cases, the risk can be avoided by taking the right steps.
To ensure the safety and security of the drivers, you can organize a risk mitigation training that focuses on personal and cargo safety.
Tracking devices placed on the vehicles can monitor driver behavior to ensure your fleet operators aren't speeding or violating their hours of services.
The fleet management system captures the drivers' performance data so you can identify which staff member followed through with the suggested best practices and subsequently reward them.
Timely Maintenance of Fleet
Continous driving not only drains your drivers, but it can result in your fleet's wear-and-tear, too. And poor vehicle upkeep can cause your fleet operations and employees a whole lot of trouble.
Even an act just as simple as basic tire rotation can help in avoiding fleet accidents and breakdowns. Thus, it is crucial to undertake timely repair and maintenance activities.
Fleet management software helps in preparing daily reports, so you are on top of preventive maintenance schedules. The tool also sends alerts to the operating staff for the upcoming servicing of the vehicles.
Using Asset Tracking System
Over the years, the asset tracking system has become a critically important tool for the safety of fleet vehicles.
It involves attaching sensors to mobile and fixed assets of the fleet to track parameters like geographical location, vehicle speed, and the trajectory of the terrain.
You can also identify potential threats to the cargo and drivers since the devices send alerts in instances of unnotified detouring and monitor the parking time for your vehicles, too.
The asset tracking system has been helpful in cases where airplanes went missing from the shipment.
Stay On Top Of Insurance Policies
A lot of investment goes into insuring the vehicles and staff members of the fleet. You must, therefore, understand the policies in detail and choose the one with maximum coverage at affordable prices.
Fleet software and telematics can offer you a quick rundown of truck and driver performance to help you identify the major risk factors and pick the best policy.
Plus, it makes sense to install telematics devices in your fleet. It gives you accurate data in terms of damages and protects your company from false compensation claims and insurance fraud.
In Closing
Because of the dynamic nature of the fleet industry, managers and dispatchers must work doubly hard on improving fleet efficiency.
Operational effectiveness involves finding ways to lower fleet expenses. Other ways provide safety and security to the staff, mitigate risks, and maintain compliance.
The above tips and tricks can be beneficial for managers who want to have a better understanding of fleet operations.