By 2023, the global logistics market is predicted to have a value of $1374 billion, exhibiting a CAGR (Compound Annual Growth Rate) of 2.7% during 2018-2023. Although these numbers might be slightly affected because of the ongoing pandemic, it does not alter the fact that the logistics business is crucial to the economy of any country.
The logistics sector employs millions of people globally, and this article focuses on the role of the distribution manager. In particular, it talks about the job description of a distribution manager and how his duties have changed with the influence of technology on the sector.
What is the Role of a Distribution Manager?
A logistics or distribution manager's main role is to organize the safe and efficient storage and distribution of goods from the point of pickup to the destination and to ensure that orders are carried out correctly. A distribution manager also organizes shipments, oversees fleet management, coordinates drivers and vehicles, negotiates and accepts contracts, and operates IT systems and fleet software to manage timings, costs, and to suggest improvements.
As you can imagine, since the transportation network is active all through the day across a nation, a distribution manager can't be expected to have a 9-to-5 job. Being a distribution manager can be incredibly challenging, but with technological advancements in the logistics sector, their jobs have been made easier to some extent. Let's explore some of the daily tasks in detail and how technology plays a role in each.
A Day in the Life of a Distribution Manager
1. Fleet Management
Fleet management involves many functions like vehicle maintenance, finance, vehicle diagnostics, driver management, and so on. Essentially, it means ensuring that the risks and costs associated with transportation are minimized, and the efficiency is maximized.
The use of telematics has proved useful in this domain, particularly in vehicle and asset-tracking. GPS trackers installed on vehicles, containers/trailers, and the goods that are transported continuously give data regarding the location, speed of the vehicle, idle time, and so on. These help a distribution manager follow the vehicle (and the goods) and check that it reaches the destination safely and on time.
2. Fleet Management Software and IT
As mentioned before, the main purpose of using software for fleet management is to collect, process, and export information. Vehicle tracking is the fundamental application of technology in logistics, but together with IT, a distribution manager can achieve so much more.
How does software help in the reduction of costs? By collecting and maintaining data about the vehicle's performance and engine, the artificial intelligence system in the software can predict when the next repair/service for the vehicle is due. Regular and proper maintenance of trucks prevents accidents and delays in delivering goods.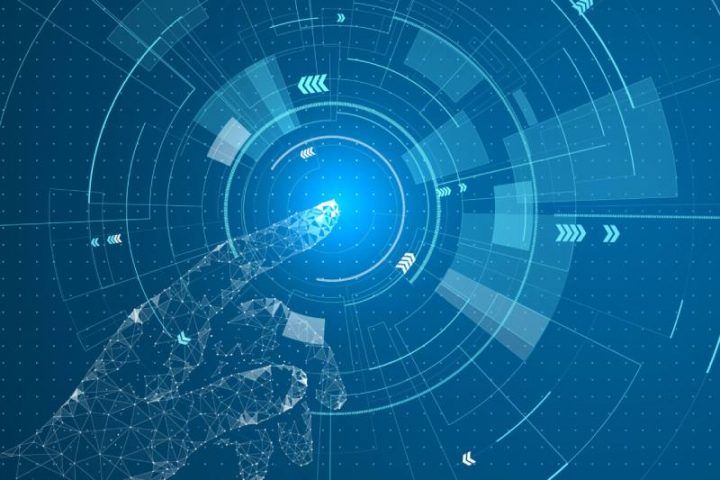 IT can also be used for route optimization in two ways. One is using GPS tracking, which can instruct drivers on the go to take the route with the least traffic, least risk, shortest distance, and so on. The other way is to assign drivers to jobs in such a way that trucks are used optimally.
For example, if a driver is delivering goods to point X by 9 AM, and you know there is another pickup from X at noon, you can assign the same driver to that job too. Similarly, a single truck can deliver goods to multiple clients if all the drop points are in a single route.
3. Driver Management and CSA
Fleet management covers the monitoring of drivers as well, but it is worth emphasizing on some more. The process of carefully hiring drivers, training them, and checking their progress regularly is important to maintain a good record for the company and in terms of road safety. Driver monitoring systems consist of a camera that scans the eyes of the driver for signs of unusual behavior like sleepiness or drunkenness.
All carriers on the road have a CSA (Compliance, Safety, Accountability) score associated with them. This is on a scale from 0 to 100, where 100 indicates the worst performance. The CSA score is calculated from roadside inspection and crash report data of carriers, and violations include unsafe driving, poor vehicle maintenance, driver fitness, and so on.
A distribution manager has access to vehicle records and driver reports, so he should be in a position to rectify all the mistakes that lead to a poor CSA score. For example, a driver rating system can help assign the better ones for jobs of higher priority.
4. Warehouse Management
There is some overlap between the duties of a distribution manager and a warehouse manager; the former's role is at a more macro level, often involving interacting with several warehouses while the latter's duty is specific to one warehouse.
Not all deliveries take place on a single trip; there are times when some goods have to be stored in warehouses overnight or scenarios where some components have to picked up en route from a warehouse. Distribution managers have to track the required goods, in which warehouses they are available in, which trucks can pick them up the fastest, and which route is optimal for transporting them to the destination. All of this has been made vastly easier thanks to technology.
5. Diagnostics and Analysis
The data collected by the various devices and sensors installed on the fleet are very useful to perform data analysis to streamline and improve future transportation services. For example, in case of an accident, the footage obtained from the truck dash cam can be used to analyze what went wrong and to reconstruct the incident to prevent drivers from making the same mistake in the future. Data regarding engine parameters and fuel consumption can be used to instruct drivers to use the vehicle in such a way that fuel efficiency is maximized, and the longevity of the vehicle increases (optimum driving speed on different terrains, how to minimize idle time and so on).
An Important Role
The role of a distribution manager is crucial to the organizational structure of any logistics firm. If you are aspiring to be a distribution manager, now you know what to expect from the job. More than the pay, the responsibility you carry on your shoulders is what will define you in the job market.