Custom printed shopping bags are everywhere. We usually see people carrying them on the streets and in their cars. Although shopping outlets do sell them, some may decide to give them out as a way to market or promote their brands.
Any company can decide to create printed shopping bags of different sizes and quality, which also plays a part in promoting the brand. If you are an entrepreneur who wants to go in this direction, then there are a couple of things to know as highlighted below.
Choose Eco-Friendly Materials
People are now more cautious about how the products they use affect the environment because we are already feeling the consequences of pollution. Any shopping bag that is produced in a non-environmentally friendly manner is a big faux pas. However eco-friendly shopping bags that are customised with your brand name and any other message that you want to impart, then people will be more than willing to wear your bag and brand with pride.
Use Reusable Shopping Bags
The best advertisement on shopping bags is done on those that are reusable. The main reason is that they will get the message to more people. A good example is someone who is using a shopping bag with your brand name on it in a competitor's store. It will depict that your brand is still superior and that they are probably there because they had no other option.
Have a Clear Message
Shopping bags with a brand name are carried everywhere. If they are high quality, people will reuse them in any other store they visit. It is for this reason that you need them to have a clear message as far as meaning and how it is written. If you check out the Rocketbags website, you will realize that they are great with printing clear messages on their custom printed bags. They can also do this for any merchant with an interest in advertising their brand.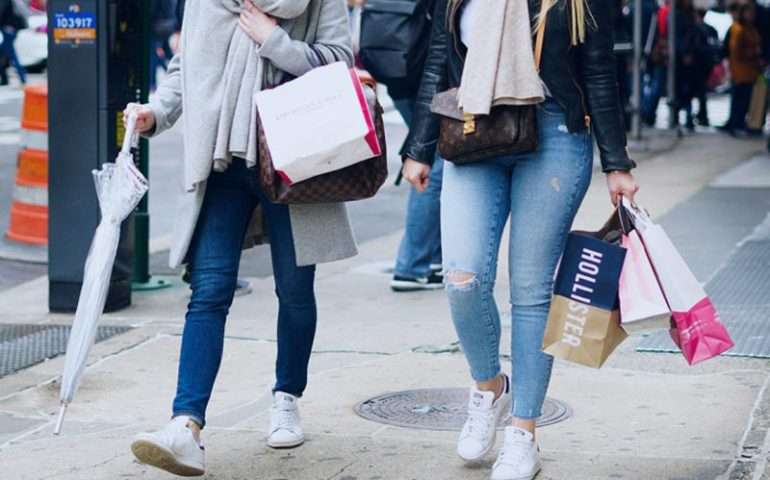 Review the Advertisement After Some Time
No matter how clear or good the message of the custom shopping bag is, you need to review it after a while. This is for it to be in line with holidays, seasons, competitors' strategies, and many other trends. This can be called rebranding and it is very important. It gives people fresh thoughts about your brand and also makes them feel like you have everything new that they should check out. Sometimes, such ads are meant to tell people that your business has new stock on offer.
Make Many, Distribute All
For a marketing campaign to be successful, you need to ensure that you can spread awareness to a large catchment. Therefore you should aim to manufacture and distribute as many bags as your budget will allow for. It is important to accurately forecast how many custom shopping bags your supplier can fulfil, as well as how many bags your outlets can distribute. If they are to be sold to the customers at the point of sale, then make sure that customers get one when they need it.
See, advertising your brand through custom-made shopping bags is simple. But one for sure thing is that it is effective. That is why businesses should give this viral marketing tactic some serious thought.