The term 'intro' refers to the opening part of the video creation, usually a brief introduction, scene, recap, or an opening title and credits. In short films and ad films, usually, intros are typically thematic scenes with the title of the film.
'Outro' is a play on to the word 'intro' and refers to the part which marks the finish of a video. Short videos usually have a fade-out scene in the end with closing credits. You can also include some quotes or songs in your outro, depending upon the tone of the video.
Why do you need an intro?
You must be wondering why exactly you need a good intro for your video. An intro video can be an effective way to grasp your viewer's attention. An intro video is typically 30 to 60 seconds long and allows you to tell an opening story, bring your goal into perspective, and also increase conversation with your audience.
It is one of the first things which viewers will see; hence it is important for it includes all the points along with being exciting. There are several techniques you can use to make a good intro video. To do the same, you might have to do some planning.
Mentioned below are some points you should keep in mind while planning and making an intro video Creation:
1. Make sure you have a goal and purpose
If your intro video is not up to the mark, the chances are the viewers will not watch the remaining video. Before beginning to make the intro, ask yourself what purpose does it serve, and what do you want it to communicate?
The purpose of an intro video can be many, like:
Introducing the title of the video/film
Highlighting the theme and tone of the video
Introducing your team/working staff
Introducing your company/product/service to the viewers
Highlighting your product/service
Explaining why your product is important
2. Keep it short and simple
The audience usually decides whether they want to watch the entire video through two criteria, the quality of the intro and duration of the intro. To maximize the impact of your video, keep your intro short and crisp. This will catch the attention of the audience and allow them to retain all the important information.
3. Use intro templates
One of the biggest benefits of using already made intro templates is how quickly they will allow you to finish your video. They are really easy to use and are known to be super intuitive and creative. You require no training in video editing to use them.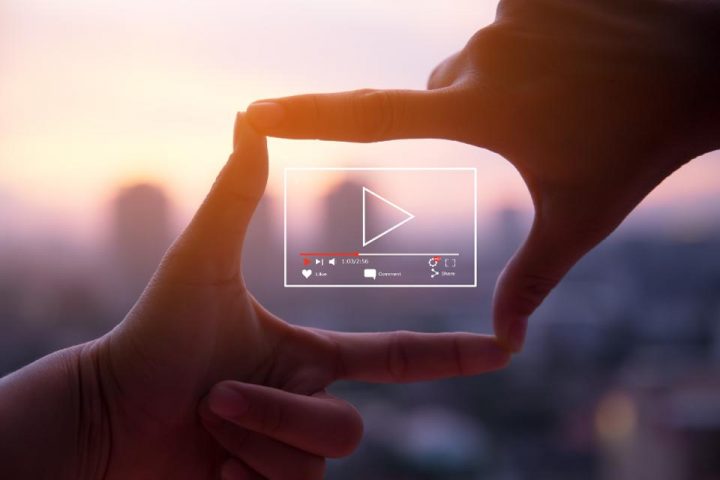 There are many video maker free online, which you can use to make sensational intros. Refer to the list mentioned below to know the video makers you can use.
InVideo, allows you to start your video with a bang. It is very easy and can help you make professional-looking intro video which will catch the attention of your audience immediately. You can select from there a great range of templates like foodie channel intro, real estate intro, healthcare logo reveal, fitness lifestyle intro, etc.
Video Jaguar allows you to make both intro and outro videos. All its intro and outro templates have features like HD quality, licensed music, text editor, etc. There are many royalty-free photo options available as well which you can use.
Why do you need an outro?
Just like intros, outros also help to make your video impactful. After having watched the entire video, the viewers will want to reflect on what they have watched in the video. Hence, they are also known as 'EndSlates' and allow you to leave your audience on a hopeful note.
For example, if you are wondering how to make an intro for YouTube video, here is what you can do. Make sure your video is broken down into three sections: an introduction, i.e., the 'intro,' the video itself, and then the concluding section, i.e., an 'outro.'
A YouTube video outro will contain an end screen template with details like links to the products you showed in the video, link to subscribe to the channel, credits, additional video links, etc.
Mentioned below are some points you should keep in mind while planning and making an outro video creation:
1. Decide the length of the outro
A lengthy outro after an engaging video will turn your entire effort into waste. To make your outro impactful and concise, they should be approximately 10-30 seconds long. However, the length of your entire video will help you determine the length of the intro, i.e., if your video is 30 minutes long, then your outro can be 45-60 seconds long.
2. Keep them simple, clear, and easy to understand
The audience does not like meaningless and complex outros after watching an entire video. An ambiguous outro will not only reduce the impact of the video but also losses the focus of the audience. Make them very simple, comprehensible, and avoid anything distracting.
3. Use outro templates
Using pre-made templates available on numerous video maker sites online will make your EndSlate flexible and interesting. These templates are highly creative and keep your audience hooked until the last second. Mentioned below are some free video makers online to find these outro templates.
InVideo allows you to make to the point outros by offering numerous templates. You can choose from various dimensions available like wide, vertical, square, etc. They also provide more specific options like YouTube outro maker, outro maker without watermark, Instagram outro maker, etc.
Tube Arsenal is a professional outro maker appropriate for both beginners and experts. It allows you to incorporate various effects in your outro, along with the option to customize it. Some of its other interesting features are free unlimited download, template customization, various resolutions, etc.
Animaker allows you to make both intros and outros and is known as the most trusted YouTube outro maker. You can use all its templates with the free plan and then later upgrade to a paid, more complex, and professional plan. It offers more than 50 templates and over 175+ sound effects.
Wrapping Up
If you want to make perfect intro and outro videos, you should keep in mind all the factors stated above in the article. Forgetting any one of the elements might affect the quality and standard of your video. However, do not feel stressed, relax, give yourself time, and plan everything properly to achieve a good result.