This article discusses how to conduct an online examination effectively. It offers professional tips, guidelines, and more.
For almost every task, there is a test that one has to clear. Such exams are becoming very common today because online examinations are delayed due to the coronavirus pandemic.
It is essential to mention that only assessments and examinations are happening these days over the web. It is becoming challenging for many people to handle.
Because of the reason that most people could be more conversant with their Technologies. To remove the possibility of failure. It is essential that these online systems are to the greatest extent.
This article provides all the methods to make online examinations more comfortable for those unfamiliar with Technologies. This article will also focus on that software, making it easy for customers to utilize online examination platforms.
The online examination system is usually subject to multiple challenges.
However, it is equally valid that these factors maintain the best possible efficiency for the timely dissemination of results.
To conduct an online examination effectively:
Start by choosing a reliable and secure platform that can handle the number of participants and the type of exam.
Provide clear instructions to the participants on the exam format, time limits, and any required materials.
Set up proctoring software to monitor the exam and prevent cheating.
Test the platform and software before the exam to ensure everything works properly.
Monitor the participants and respond promptly to any technical issues during the exam.
After the exam, review the results and follow up with any necessary actions, such as retests or score adjustments.
Which software is its use?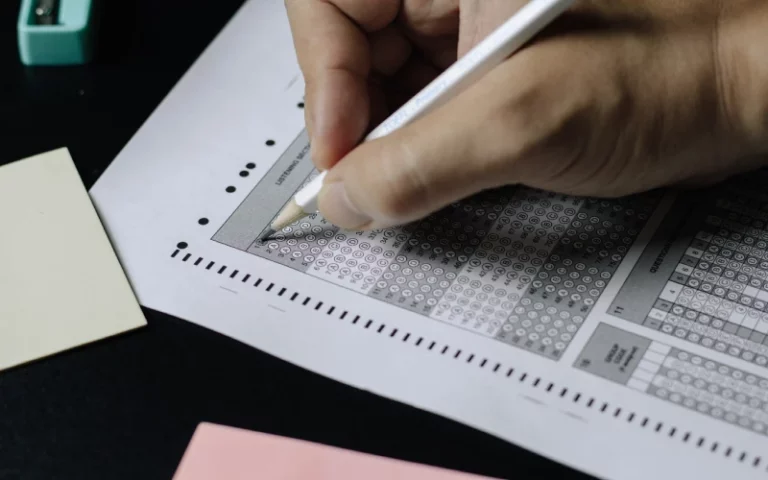 Online examinations are simply by creating an online exam circulating through Whats App or email. Proper software develops which can provide a proper amount of design to a particular question paper.
Hence, it provides opportunities for the candidates to effectively Summit their answers without difficulty.
The software leaves no stone unturned to record the answers as it is and submit them to the required authority. It is indeed one of the most critical processes. It allows the companies to conduct the examinations in the minimum possible time.
However, it can be challenging because it requires a proper amount of setup before an online examination can be conducted.
The Managing authorities do not require different types of software that design question papers have different features, but these features. The Examination Authority may sometimes be required to incorporate different amounts of features. Therefore, it becomes essential to provide that the software chosen by the Examination Authority is flexible enough to get customized in such a situation.
For example, the Examination Authority may want a different form of answer submission, like subjective-objective answers. At the same time, the Examination Authority can also require a different amount of submission format. Therefore it becomes essential to choose software that can incorporate the necessities of the Examination Authority.
Various software programs are available for creating and conducting online examinations, such as ExamSoft, ProProfs Quiz Maker, and Google Forms. These software programs allow exam creators to design and customize the question paper, set time limits, and monitor the exam takers. They also provide features like automatic grading and result analysis, saving exam administrators time and effort. When choosing a software program, it is essential to consider security, reliability, and ease of use factors. Additionally, it is essential to test the software before the exam to ensure it functions correctly.
Choose software with proper invigilation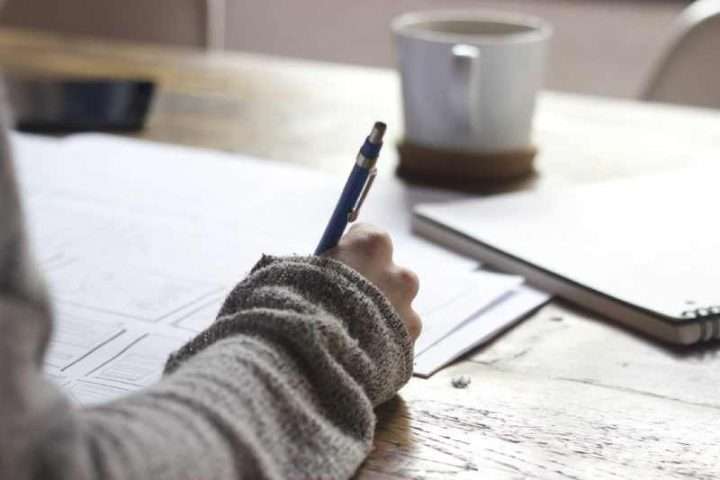 One of the most critical concerns for the examination authorities. While conducting online exams is to prevent the possibility of cheating. Manual surveillance could be more efficient and effective.
It is essential that the software used to conduct the entire exam can provide a sufficient amount of invigilation. This amount of imagination prevents the candidates from utilizing any help for assistance while conducting the examination.
Many examination models use automatic sensor devices that detect any unauthorized movement of the candidate. This can gain an efficiency rate of 95% so far and serve the purpose for which it was employed.
These online examination platforms are beneficial for choosing the right candidate for the company as a whole and, at the same time, leave no stone unturned to manage the system effectively.
The success of any online examination depends on the proper selection of the online examination platform. The right software should allow for proctoring, invigilation, and recording of exams. It should also be able to detect and prevent cheating by using sophisticated technologies like AI to ensure exam integrity.
The software should also be user-friendly and easy to operate so that candidates can easily submit their answers without any trouble. Furthermore, the platform must provide features like automatic grading, feedback, and analytics to ensure accurate results. A secure infrastructure is also critical to protect student data from malicious attacks.
When it comes to choosing the right software for your online examination needs, it is essential to make sure that you have all the necessary features that will enable you to conduct your exams with proper invigilation.
Choose version-friendly software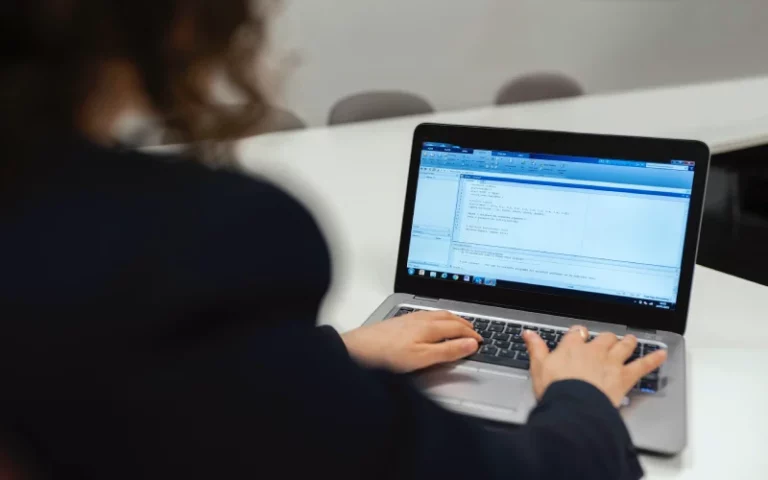 Choosing version-friendly software for online examinations is essential for keeping the integrity of the exam. Version-friendly software ensures that each student taking the exam has access to the same version of the software and that there are no differences between different versions. It also helps to make sure that no student can use a different version to gain an unfair advantage over other students.
Using version-friendly software also allows instructors to ensure that their online examinations are secure and reliable. It is because when all students have access to the same version, it eliminates any possibility of cheating or using unauthorized tools. In addition, it helps instructors maintain consistency in grading, as all students will be using the same platform and features.
Choose the software with easy to use interface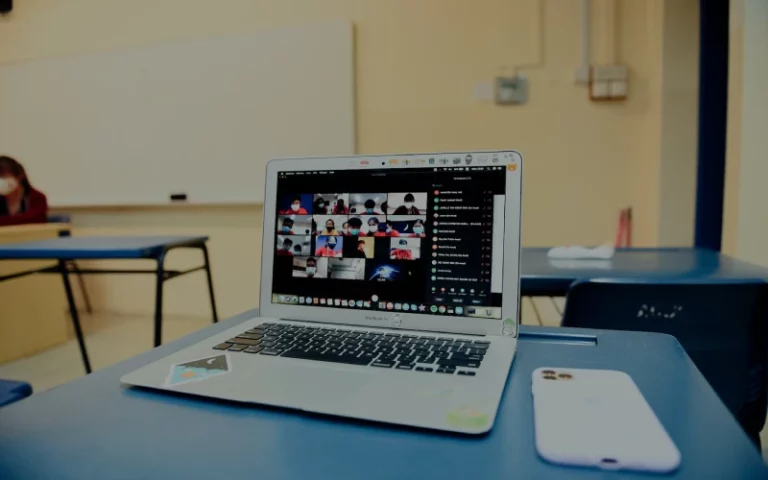 Nowadays, online examinations are becoming prevalent for various reasons. It will be beneficial as they can save significant time while effectively conducting the exams. Furthermore, it will help them ensure the assessment is conducted securely and efficiently. Choosing software that provides an easy-to-use interface for conducting these examinations is essential. The software should be user-friendly and designed in a way that it can be easily navigated by examiners and students alike.
When choosing the right software for online examinations, finding software with an easy-to-use interface is essential. Good user experience is vital when choosing software for online exams. Software with intuitive design, clear instructions, and well-designed tools is necessary to ensure the successful completion of the exam.
It is also essential to look at what kind of support the software provider offers. Many companies provide extensive customer service and technical support, which can be beneficial if something goes wrong during the exam.
Frequently Asked Questions
How do I set up an online examination?
Setting up and conducting an online examination requires you to have the right software and hardware, as well as software and network security to ensure the test is secure and can be administered securely and safely. You need to make sure the exam is created, properly formatted and the questions are appropriate to the participants. Additionally, you need to have the right software and networks in place to authenticate users and securely offer the exam.
How do I ensure the security of an online examination?
Ensuring that an online examination is secure is an essential part of the exam process. This includes mapping out the network and software security protocols needed to protect the exam from unauthorized access. Additionally, you should require strong authentication to ensure the user is who they say they are and limit user access to the exam to those who should be taking it.
How do I ensure that participants are not cheating during an online exam?
You should use secure exam formats such as requiring questions to be answered within a certain timeframe and having question randomization as well as monitor user activities throughout the exam. Additionally, screen recording software should be used to prevent cheating and other