Did you know that interior design and decoration is not something that is complicated; instead it is absolutely simple? Today we are going to talk about some of the excellent interior design and decoration secrets so that you will be able to use them and enhance your home look.
DIY is the best
The latest trend of doing it yourself has been able to bring an enormous change in the interior decoration industry, and that is the reason why you need to do things yourself in order to give an impressive look to your home. You need to understand that the interior designers of today are making things themselves to give a perfect look to the home and you should start doing it too. Check out various YouTube videos to make decorative items and impress your visitors! Interior decoration need not always be expensive.
Do a correct mixture of the old and the new
This is another great thing that you need to implement in order to give a look of the aristocracy to your home. Try collaborating the new and the old artifacts in your house so that your home can have a modern look which has a touch of elegance and Vintage. It works perfectly for any kind of household, so you might as well give it a try.
Try and make things interesting with wallpapers
If you have very boring spaces, then try to put wallpaper on them in order to give them an eccentric look. There are a number of wallpapers nowadays with various patterns and textures, and you can bring out the funk by using them in multiple spaces. You would definitely love to enjoy your time in the same old spaces which used to be boring to you.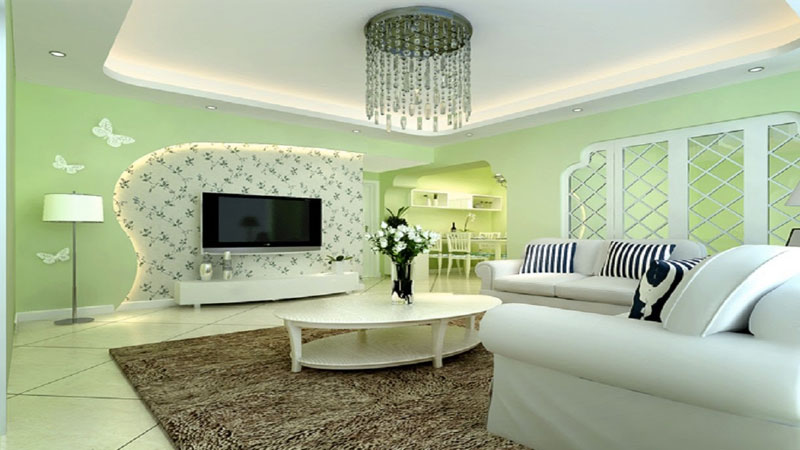 Using the correct kind of lighting is important
Choosing the right type of light bulb is absolutely vital because you would definitely want your lighting option to be energy efficient as well as affordable. You can use LED lights because they look great and also bring out the effect that you want. Not only that, they even cheap as well and consume a lot less energy which is the reason why your interior decoration will be perfect with this kind of lights.
Take note of the light switches
Instead of putting a standard switch try upgrading it so that it can add an exciting element to your home. Try implementing the vintage switches in your switchboard so that you can have the vintage and elegant look and you are visitors will be attracted towards even the smallest elements of your home. If the lighting switches are interesting, you will be able to get a lot of appreciation and also you will feel the difference that it brings in the look.
Antiques are important
Sometimes you might have visited some home and felt that it feels a lot warmer and has a historical touch to it. If you collect Great art and unusual antiques, then you will understand that it brings the Desired look to your house. We know that buying art and antiques can be an expensive thing, but renovation is something that you will not do time and again, so it is always good to have some antiques to bring out the interesting angle in your home.
Trust your gut instinct
Your intuition is the best thing that should guide you as far as interior decoration is concerned. If you how to make yourself understand to like anything then probably it is not something that you would like later on. While buying home interior decoration items, always make sure that you trust your instincts and buy the one thing that catches your attention at first glance.
Make the ceiling look interesting
Even when you are sleeping, you would not want to look at a very dull ceiling which is the reason why you need to Spice it up a bit. You have to make sure that you put the right kind of colors and patterns on the ceilings so that you can enhance the beauty of your room and turn the ceiling into something that you would love to look at for hours.
Understand the power of painting
When you are in doubt, make sure that you paint the space in order to bring forward a new look. Be it an old piece of furniture or even a wall, painting it would give a new dimension and you would love to achieve the kind of look that you have been craving for.
The white kitchen is classic
Nothing can overrule the power of white kitchens because they look so amazing and neat. Always make sure that your kitchens are painted white and you even have the modular furniture in white so that your kitchen can never look clumsy.
Now that you know about some of the best secrets about interior design and decoration it is high time that you started implementing the same. These are the secrets that people rarely know, but you will be able to understand the essence once you start applying. Learn how to move your home efficiently.