You shouldn't miss the opportunity to visit Dublin through Dublin Tour Company or otherwise, especially due to budgetary constraints. For tourist companies, several factors are considered when building an itinerary. The time of visit, available accommodation, quality of the attraction sites and the prevailing climate. Dublin is probably the major entry point for most Ireland visitors, thanks to the major airport and good selection of accommodation. However, this city can be expensive. Check out the strategies below on how to travel on a budget.
When to visit
Summertime is where everybody has the hype of touring the world. Ireland summers aren't different as crowd peaks immensely. Therefore, it is prudent if you plan your visit for springs and fall. They offer comfortable, cool nights with pleasant day temperatures. Winters are also a great option for those on a budget as prices for several services are low. In either of the seasons, ensure that the areas you plan to visit are open as some close down for renovation during slow times.
Accommodation
As mentioned, Dublin is known for its excellent of rental homes for short stays and hotels with bed and breakfast options. When making a reservation, ensure that the location fits all your sightseeing plans. Some low budget bed and breakfast options are far from good attraction sites. You can also opt for various Dublin hostels that are excellent alternatives.
Means of transport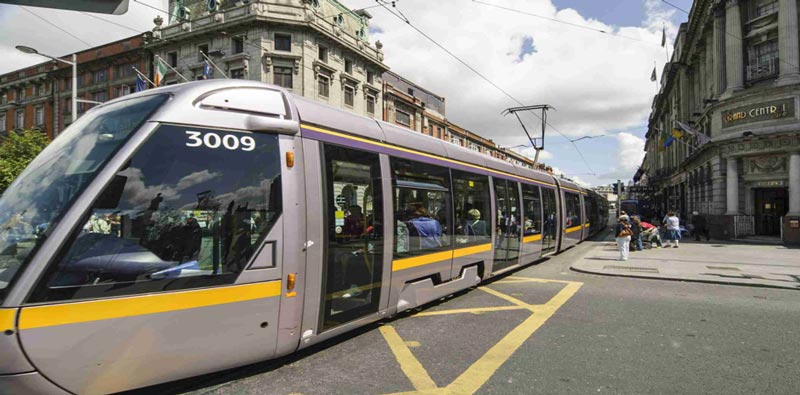 Dublin is the main transportation hub in Ireland. Air connects it to other cities, ferries and rail to other cities. That aside, bus travel is overly economical but requires a lot of patience. If travel on budget is your main concern than you must use economical transport. You will also have to carry a lot of pocket change. If you have limited time in the city, consider saving the option of saving costs versus me spent on the bus. You can try cabs as well.
Ireland's National Gallery is free
Most tourist opt for paid destinations during their visit. However, since you want to save on your budget, include the attractive free sites in your trip such as the National Gallery. The Gallery houses a plethora of art items with priceless works from Goya, Monet and Rembrandt. Tour guides in the Gallery also provide free lectures. Therefore, be sure to check the museum's schedule for available items during your visit.
Leverage the free walking tour
Guided walking guides in Dublin can be quite expensive. Whereas most find this investment justified, you can pass it over if you are on a budget. As a budget traveller, you want to travel on budget, take great interest in free places and tours. The Dublin free walking tour offers arrangements for groups between 11 am to 3 pm.
Avoid the Temple bar
Most Ireland tour guidebooks recommend the Temple bar as a must-have experience when in Dublin. During the day, it houses various catering restaurants, small bars, hostels, entertainment joints and art galleries. However, nightlife transforms this place magically. Since you are on a budget, avoid such an area as you might end up spending your entire fortune. Similarly, there are naughty pickpockets taking advantage of the busy life.
Dublin is highly reputed as an expensive city. Galway Tour Company can help you to minimize your cost. Well, it can be expensive if you aren't careful with your expenditure. Accommodation, food and drinks are budget killers. Watch out for the various budget-friendly methods outlined above.